Take Action
The Working Group on Defective Homes is concerned that without urgent financial support, that apartment developments where remediation works are being considered or are underway will be deferred or will stall.
This is a significant issue as the pausing or deferral of such remediation works could pose a real health and safety risk to tens of thousands of apartment dwellers around the country.
The Working Group on Defective Homes will be finalising its report to the Minister for Housing on 22 July next.
However, due to Summer Recess, this will only leave a five or six week window in September and early October to get action in the Budget to ensure that vital health and safety works don't stall.
Make sure you contact your TDs and Senators NOW to ensure that the Government does address this crucial issue in the Budget by clicking on the green button below.
What We've Already Achieved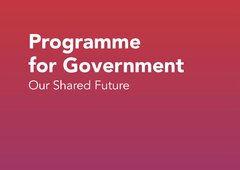 Your involvement in the campaign can make a real difference and it already has. Through your efforts -- and those of the Construction Defects Alliance -- we got promises of action in all the party manifestoes at the 2020 General Election and these in turn led to the commitments in the Programme for Government. As a result of all this work the independent Working Group on Defective Homes has been set up and it will report in the coming months.
Together we can make sure that this campaign continues to delivers results -- in particular turning the Working Group's report into concrete Government action.