Take Action
2022 is a critical year in achieving redress for the owners of apartments and duplexes affected by fire safety and serious structural defects caused by shoddy building and poor building control.
The Minister for Housing says that the indepdendent Working Group on Defective Homes is due to issue its report and recommendations for action to Government in the spring and it's critical that this happens so that the Government has time to consider the report and act on it in this year's Budget. Contact your local Oireachtas members now to make sure that the report is delivered in a timely fashion.
It's also vital that the Government act in October's Budget to help owner-occupiers who are paying or have paid thousands of Euros in levies to fix defects. Make sure you contact your TDs and Senators now on this by clicking on the green button below.
What We've Already Achieved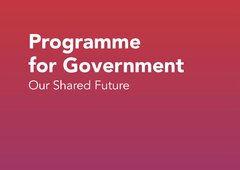 Your involvement in the campaign can make a real difference and it already has. Through your efforts -- and those of the Construction Defects Alliance -- we got promises of action in all the party manifestoes at the 2020 General Election and these in turn led to the commitments in the Programme for Government. As a result of all this work the independent Working Group on Defective Homes has been set up and it will report in the coming months.
Together we can make sure that this campaign continues to delivers results -- in particular turning the Working Group's report into concrete Government action.